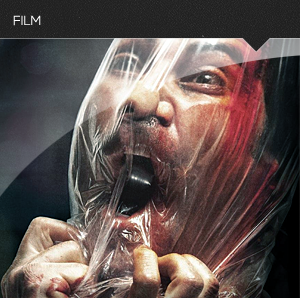 Vi ser en velhavende familie på tre – mor, far og datter – flytte ind i et nyt hjem, et stort palæ, der er placeret i et roligt og fint område. Der er stress og kaos – alt hvad det indebærer at flytte. Senere på dagen hen mod aftenen falder der mere ro over tingene, hvor forældrene endelig kan slappe af, mens teenagedatteren bare er typisk teenager og hellere vil hænge ud med sine venner.
Planerne for aftenen bliver hurtigt ødelagt, som et slag i kuglerne, da tre maskerede mænd bryder ind i huset. Familien bliver hurtigt sat på plads af de maskerede mænd – dette er ikke deres første 'familiebesøg'. Kort og godt fortæller de ubudne gæster, at ingen vil komme til skade så længe de gør som der bliver sagt! Faren tvinges ud på en køretur rundt i byen for at tømme deres kreditkort, mens resten af familien derhjemme bliver bevogtet af de andre mænd. Undervejs eskalerer desperationen både hos de maskerede mænd og familien, for hvor langt vil de begge gå for henholdsvis penge eller for at beskytte sig.
Secuestrados, eller Kidnapped, er en lille spansk 'home invasion' gyser der overraskede mig særdeles positivt, og fik mig at sidde på kanten af sofaen af spænding. Vi kender allerede til lignende 'home invasion' bl.a, The House On The Edge Of The Park (1980),Funny Games (1997), The Strangers (2008) og À l'intérieur (2008) med hvert deres brutale stil og metoder. Secuestrados er bestem ingen undtagelse, en modbydelig, realistisk og intens film der leger effektfuld med kreative aspekter på lyd- og billedsiden. Rigtigt godt arbejde af instruktøren Miguel Ángel Vivas.
Filmen